Where To Purchase Stunning Blingy Bridal Lehengas (For Every Budget)
Blingy lehengas have a particular place in the hearts of every Indian bride! And it's the way they perfectly match the glamour of Indian weddings that makes us root for them with all our hearts. Every bride must keep a blingy lehenga for at least one function among a variety of wedding-specific clothes. It's a surefire way to sparkle like a patakha and channel your inner princess throughout your wedding festivities.
And if you're looking for the best blingy bridal lehengas, keep reading. Here are some of the greatest labels and businesses to check out for every financial level.
Golden Lehengas for Real Brides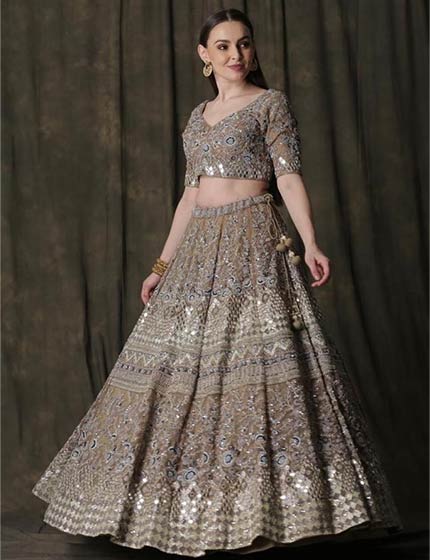 The wedding preparation stage is one of the most essential times for a soon-to-be bride since she has to focus on far too many things at once. And, at this period, the most essential thing she has to concentrate on is obtaining the perfect bridal lehenga for the wedding functions. While there are numerous alternatives for bridal gowns, some, such as a gold lehenga, are timeless. Whether you're buying it for a cocktail party or a mehendi, we've compiled a list of the most exquisite gold lehengas that are a must-have for your forthcoming wedding events!
Gold Lehengas with Embroidery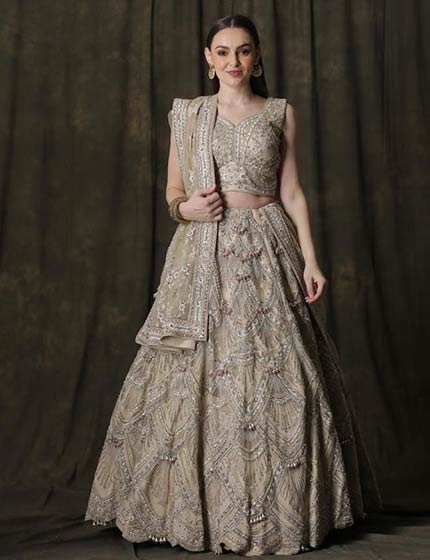 Ladies, if you want to embrace your inner royal, we think an embroidered gold lehenga is the way to go. Gold is back in style like never before, and embroidered work in this royal hue will be spectacular. The combo is ideal for a classic wedding look when worn together.
Lehengas in the Modern Era
If you're a bride who likes vibrant prints, unusual designs, and all things new, these lehengas are perfect for you. There's a lot to appreciate about these options, from 3D art to stylish shirts!
Lehengas with sequins for a glam look
Because your wedding functions are only going to happen once, you must go all out with all of your wedding attire. To obtain the best glam look for your cocktail party, we strongly advise you to choose sequins lehengas. You will feel incredibly lovely, in addition to dazzle the public with your glam style!
Lehengas in a golden classic look.
Finally, if you've always wanted your bridal look to be traditional for at least one of the wedding functions, a gold lehenga is an option. Traditional embroidery or thread work, for example, will look stunning on the gold fabric. Second, it will be really simple and convenient to transport!
So, Check out these stunning actual brides in traditional lehengas in the our website!