The perfect wedding guide for the bride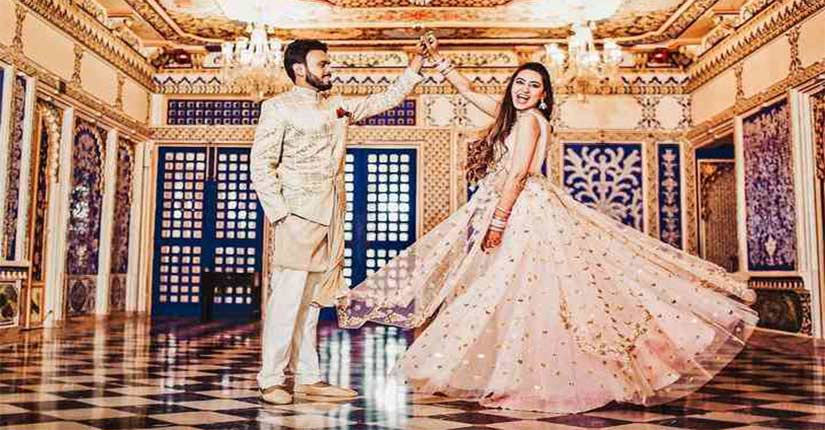 Marriage is a once-in-a-lifetime event that brings new life and colour to your hope, as we all know from Indian weddings. There's a lot of variety here, and it's all full of joy and enthusiasm. Colorful cultural customs and colours can be seen. It is a ritual in which the bride and groom's friends, relatives, and neighbours come together to celebrate their sacred union.
Most importantly, it is every woman's fantasy day, and it is extremely valuable to her. From wearing elegant clothes to wearing heavy accessories and bridal makeup, every demand is granted. And, as is customary on this day, all eyes are on the bride; it's critical to select the appropriate attire, which might be tough.
The wedding gowns range from elaborately adorned lehengas to modest bridal dresses, all of which have an exquisite and sophisticated air. This blog will go through all of the elements to consider while selecting the perfect wedding gown.
Season of wedding
The first and most important consideration when selecting the ideal gown is the season of your wedding. Choose light-weight fabrics like chiffon, silk, or net for summer weddings. Choose a velvet ensemble for a winter wedding.
Location
The site of the wedding extravaganza is the second factor to consider. As a bride, you may expect your wedding gown to be the talk of the town. The dress code, theme, and location for your wedding must all be adhered to. Wear a saree for a classy and beautiful look. Choose a traditional style lehenga if you want something girly and funky.
Style of wedding
Weddings provide a plethora of attractive possibilities. And, in a market inundated with possibilities, selecting the right one can be difficult and complicated. As a result, knowing your personality is crucial to selecting the proper wardrobe. Yes! Yes, you read that correctly. Recognize your skin tone, favourite colours, designs, and layouts, and how to wear them gracefully. Which of the following categories do you fall into? Are you more "bold-feminine," "classy-elegant," or "girly-chic"? Your personality is reflected in your attire.
Is your wedding going to be held outside or inside, and will it be a large or small reception? When it comes to picking the right wedding outfit, these questions are crucial. You have every right to look your best, but make sure your outfit isn't too flashy and fits in with your wedding theme.
Budget
The budgetary limits are another important factor to consider. You can't dream of an opulent custom-tailored hand-embroidered bridal lehenga or dress with a low price tag. Choose your gown while keeping your budget in mind.
Type of body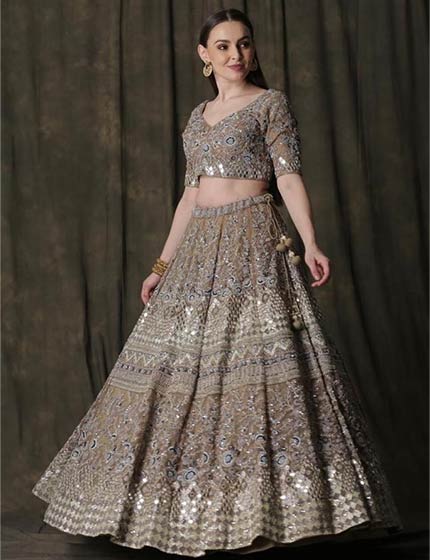 The petite: If you fall into the petite category, which means you have very little or no body fat, you should opt for an outfit that makes you look curvaceous. Satins and chiffons should be avoided. It will make you appear slimmer. Fabrics such as Tussar silk or Jamdani are ideal. They'll have a very pleasing appearance. You can wear sarees because your waist is the most crucial part that has to be highlighted. Experiment with your upper bodice in a variety of ways, such as with a backless neckline, tulles, embroidery, and more.
The Hourglass: Among the various body types, the ideal silhouette is the easiest and most flattering. You can choose for a richly beaded lehenga with vibrant colours, as the name suggests. Lehengas, sarees, and gowns with beautiful zari embroidery and gold or silver zari work can enhance your entire appearance.