The Best Photography for Inspiration And Get Perfect Click On Your Wedding
Wedding photos are one of the most significant aspects of the wedding day for all women, therefore making a must-have wedding photo list should be high on your wedding preparation priority list. These are the memories you'll remember for the rest of your life and even the next day ("It goes by in a flash," they all say). That's why you'll want to double-check that your photographer nails every photo opportunity, from getting ready shots through your (sparkler) exit.
Sampoorn Vivah Events
Sampoorn Vivah Events is an event production business based in Delhi, India. It has worked in this industry for over nine years and has planned weddings and other social events with glitz and grandeur. Its team of mostly professional event coordinators will handle every aspect of your wedding, providing personalised and tailor-made solutions for each service.

Services Offered: Celebrity Management | Artists, Singers and Dancers | Entertainment | Lighting And Sound Setup | Stage/Mandap Décor | Photo And Videography | Floral Setup | Wedding coordinator | Hairstylists And Makeup Artists
Location: F-96 , Connaught Place , Delhi.
Vipin Aggarwal Photography
Vipin Agarwal Photography, based in Lucknow, is a wedding photographer. A wedding is one of the most important events in a family's life, and it is often treated as if it were a festival. The significance of this day cannot be overstated, and all of your efforts in making it exquisitely gorgeous say volumes. With everyone emotionally invested in it, the beauty of this day slips us by in a wink. Photographs are the finest method to keep these memories alive, and Vipin Agarwal Photography will help you capture them via their lenses.
Services Offered: Candid photography | Traditional photography | Traditional videography | Cinematography | Albums | Pre-wedding Shoots | Photobooth
Location: Napier Plaza, Napier Road Colony 1, Thakurganj 226003 Chowk (Lucknow).
Kartike Production House
Product is a colourful and cultural videotape product firm that specialises in cinematic wedding videography and commercial films. We respect wedding photography and videography. We'll fill our frames with love, laughter, and ideas that will make your wedding special. Our visitors enjoy the way we adhere to the essence of each marriage and how we make use of natural light. We value creativity and are always looking for new ways to capture your amazing moments. We use cinema cameras and expert editing equipment to ensure that the final output is of the highest possible quality.
Services Offered: Wedding's, Pre-Wedding's | All Types Auto Mobile Editing | Corporate AD Films | Photography | Cinematic Video | Candid Shoot
Location: C-542, Street No.12/2, Shree Enclave, Kailash Vihar Pansali, Sector 32, Rohini, Delhi -737500.
Fotoageindia
We've been in business since 1979 and have cutting-edge technology and highly qualified teams on staff. Please feel free to contact us. While you can't stop time, you can preserve it via lovely memories.
Services Offered: Candid Photography | Traditional Photography | Cinematic Video | Destination Wedding | Pre-Wedding | Wedding Photography
Location: Sec 13 rohini ,jda market , fotoage .
Wedding Fever Films
If you want the greatest wedding videography in India, Wedding Fever Films is an easy decision. We are the ones who not only capture the moments of your life, but also create wedding films in which you are the main character. We've earned a reputation for producing the best cinematic wedding films and candid photos. We treasure the fleeting moments in life – the admiring glances, delicate kisses, shared laughs and happy tears, the connecting between people – and take pride in providing a really candid and pre-wedding photographic experience. We have the ideal combination of artistic and professional wedding videography.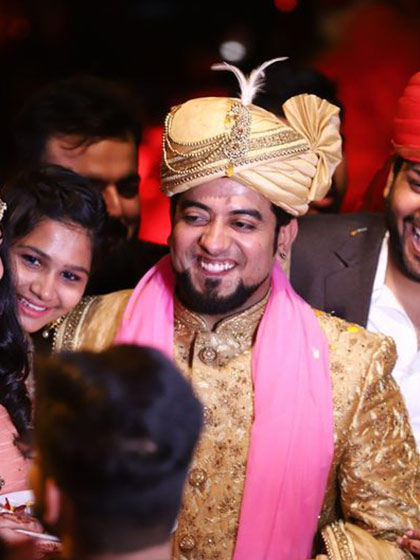 Services Offered: Candid Photography | Traditional Photography | Cinematic Video | Destination Wedding | Pre-Wedding | Wedding Photography
Location: Main Rd Number 1, Shastri Nagar, Geeta Colony, New Delhi, Delhi 110031.
Lilac Weddings
A wedding day is a once-in-a-lifetime event, and one of the most crucial tasks at hand is to find the ideal wedding photographer. They must accurately convey the bittersweet beauty of this memorable day. Lilac Weddings is one such business that has accomplished this. Lilac Weddings is a photographic company situated in Delhi NCR, founded and maintained by Deepakshi Choughary. Lilac Weddings was founded almost seven years ago by a group of talented professionals who have shot weddings of various kinds in a variety of settings. They capture the soul of every wedding they cover, never losing an opportunity to make couples and families happy all over the country.
Booking Deepakshi for your pre-wedding session, wedding shots, engagement shoots, candid photography, and traditional photography will ensure that you don't miss a beat during your dream wedding. She and her crew guarantee that you will have moments that you will love for a lifetime.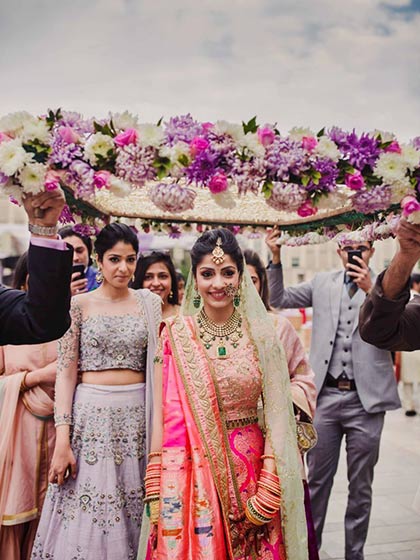 Services Offered: Traditional photography | Videography | Candid Photography | Cinematography | Pre-Wedding Shoots | Studio Photography | Photo Albums
Location: Sector 11 Dwarka, Dwarka, Delhi, India.
Just Click Photography
Delhi-based Vimal's Just Click Photography offers excellent wedding photography services for the classic big fat Indian wedding. Vimal's photographs are well-crafted and beautiful. As a wedding photographer, his favourite part is creating a beautiful story out of those photographs. His acute sense of capturing moods reveals his love and passion for his vocation, whether it's a wedding session or a wedding film. As a result, he is the greatest candid photographer for your photo shoot and other videos.
Services Offered:
Traditional photography | Videography | Candid Photography | Cinematography |
Pre-Wedding Shoots
| Studio Photography | Photo Albums
Location: Sector 11 Dwarka, Dwarka, Delhi, India.
SL Art Production
Sandeep & Co. is a team of professional photographers and videographers based in Delhi who are well-known for their expertise and experience. They provide far more than you anticipate. They never compromise on the quality of their work. Your wedding photos will be a treasure that you will keep for the rest of your lives, and you will tell stories about them as the beginning of your lovely fairytale. With their immaculate services, SL Art Production will give the perfect bouquet of memories from your big day. They have a group of people who are passionate, reassuring, and well-behaved. In order to walk you through it all, the dedicated staff works on your postures and expressions as well. One of their best qualities is that they communicate quickly, are creative, respectful, and quickly mingle with the guests as if they were family. They believe in crafting tales behind each of their images while guaranteeing that each of their clients' big occasions are made much more unforgettable.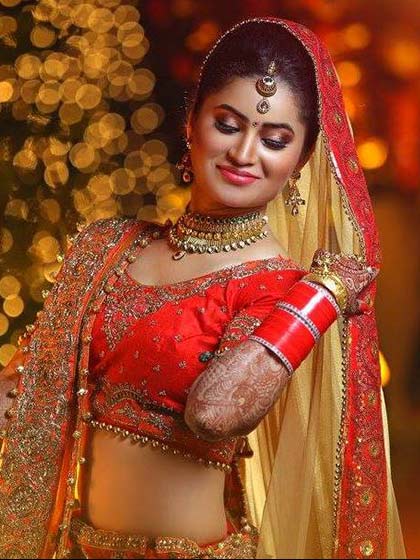 Services Offered: Wedding Videography | Save the Date Videos | Wedding Films | Teaser Videos | Still Photography | Pre-wedding shoots
Location: C5, 6th floor, D mall, Netaji Subhash Place Pitampura.
Taj Wedding Films
Taj Wedding Films is a Delhi-based wedding photography company. They've done everything from pre-wedding photographs through wedding receptions. They use their lens to artistically photograph you and your loved ones. The team recognises the significance of an Indian wedding and wedding photos to most individuals, as well as the responsibility that comes with capturing these precious moments.
Many couples and families have had their wedding photos taken and presented by Taj Wedding Films. They've photographed weddings in several cities across India.
Services Offered: Traditional Photography | Candid Photography | Pre wedding Films | Maternity Shoots | Fashion Shoots
Location: Octopus Films Pvt Ltd. A 101, First Floor, Above SBI Bank,Mayur Vihar Phase 1, New Delhi.
The Delhi Wedding Company
The Delhi Wedding Company is a well-known wedding photography and film production company based in Delhi NCR. The Delhi Wedding Company is a one-stop option for covering your complete wedding celebrations, including videography and pre-wedding photographs. On package bookings, special savings are also available.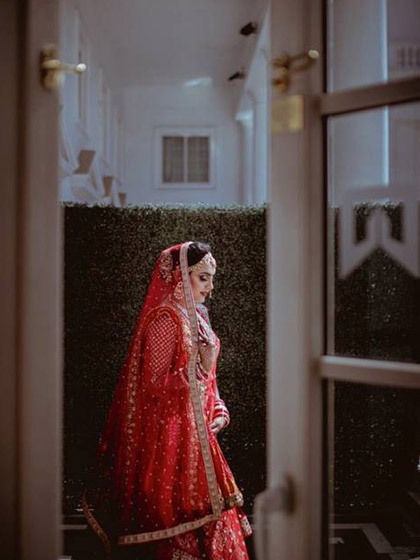 Services Offered: Candid Photography | Cinematic Wedding Films | Pre-Wedding Shoots | Pre-Wedding Films | Traditional Photography | Albums
Location: Gurugram, Haryana, India.